Austen Ford Kids Martial Arts Instructor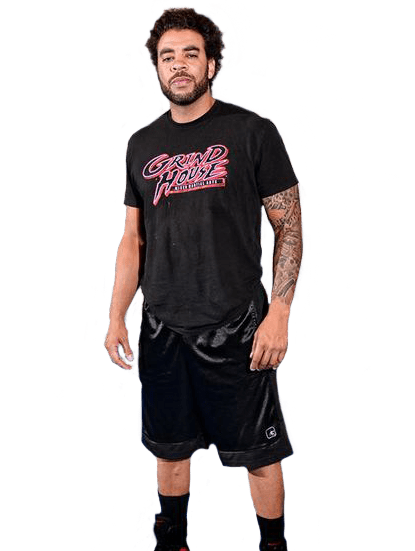 Austen Ford
Austen Ford is our Head Boxing Instructor. His stable of fighters has included appearances in the UFC, Strikeforce, Bellator, RFA, SFL (India), and many regional shows and Boxing venues, and is considered by most to be the best Boxing for MMA coach in the Midwest. While Austen has and continues to work with the best fighters around, his approach to fitness members and athletes is unique and effective for all levels.
"The reason why I picked Austen Ford is because I can see all the fighters that he works with progress and improve every single time they fight. He works with UFC fighters Tim Elliott, James Krause, and Zak Cummings. Also with WSOF fighter Tyler Stinson." Chris Gregory, MMATOPICS.NET.

Personal Journey
Boxing began for me when I was 9 years old. My new step father gave my brother and I a pair of old school, and I mean OLD SCHOOL, leather, lace-up boxing gloves. His intentions were not for his two new step sons to lace em up and duke it out, but to simply have....I guess, what ensued was my first year of training which included close to 30 living room bouts against my 15 year old brother Joshua. He would box from his knees and I would fight as hard as i could. There was blood, headaches, no mouthpiece, no head gear, and no training. My warrior spirit was tested each time, my pride broken each time, and I lost EVERYTIME! While I faught like an emotional wreck with tears in my eyes, my big brother was toughening me up with love in his heart and a smile on his face, thank you Josh. There were no boxing gyms in our city, like most kids I began playing football, basketball and baseball. So naturally boxing faded away just like those old leather gloves. I reconnected with boxing after college. I needed competition, with contact, in my life. I found a gym, walked up to the coach and said "excuse me sir, I'd like to be a boxer." He asked my age, 23, and promptly told me to leave because I was "too old". I didn't leave. I trained by myself that first week and in a twist of fate, that mean old coach left that gym for another, his assistant coach staged and so began my career. Over the next few years I fought 5 times from 217lbs, After winning my first 3 bouts, l lost a lopsided decision and got hit a lot. The very next morning I couldn't open my eyes without severe pain, I assumed I had gotten a corneal abrasion and recovered after a few days. The issue lingered as I prepared myself and my team for the local golden gloves tournament. The tourney was a success, 5 champions including myself, however, the next day I couldn't see. This time a doctors diagnosis confirmed my worst fears, I had and eye disease that would end my career as a boxer and set the stage for me to grow solely as a coach. Since becoming full time coach, I have had many successes reserved for those that have put in far more years than myself. I feel as if I have had several once-in-a-lifetime experiences along this journey and they just keep coming. I am so thankful for my family, and the opportunity to grow and facilitate growth in other people.