Kansas City Brazilian Jiu Jitsu Classes
Learn Jiu Jitsu and Get In Amazing Shape! October Specials!
Exercise your mind and body while learning valuable self-defense with the martial art that is developed with the concepts of leverage and technique at its core - Brazilian Jiu-Jitsu.
Chute Boxe KC specializes in teaching both Gi and No-Gi Jiu-Jitsu. This program is designed for men and women who want to learn self-defense, competition techniques and jiu-jitsu strategy. We offer classes for both the beginner and the experienced practitioners. Our Brazilian Jiu Jitsu program is a complex ground fighting martial art and sport that anyone can learn.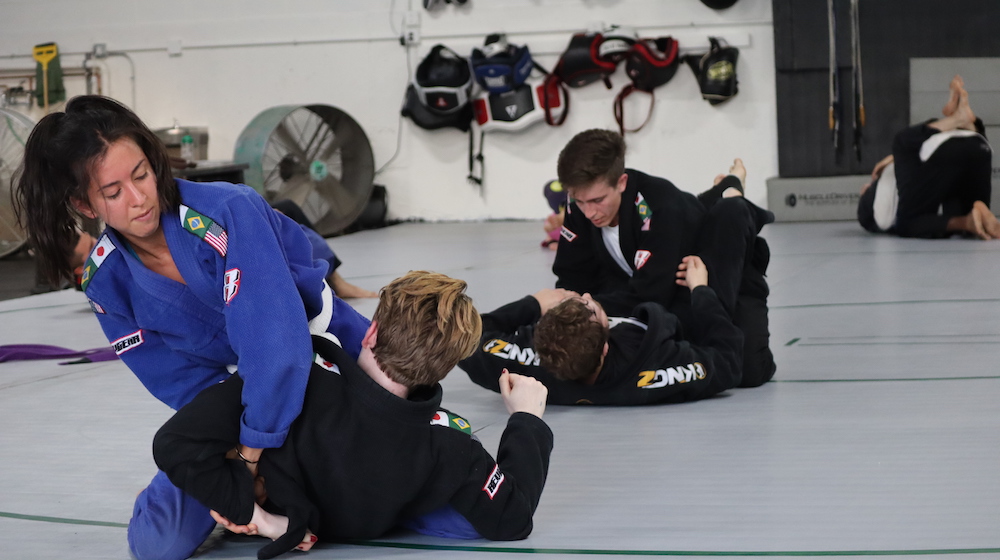 EVERYONE IS WELCOME - NO EXPERIENCE NECESSARY!
With Brazilian Jiu-Jitsu at Chute Boxe KC, not only will you learn the dynamic art and sport of BJJ, you'll also achieve personal fitness and weight-loss goals and gain practical self-defense techniques in your journey of self-improvement.

This class is a more laid back opportunity for members to learn and work on the more basic movements and techniques of Brazilian Jiu Jitsu. Classes have a short warm-up, lots and lots of drillings, a small amount of instruction, and situation rolling at the end. A shorter, but intense practice. All belts and ages are welcome and the class is usually attended in a Gi but shorts and shirt are always welcome!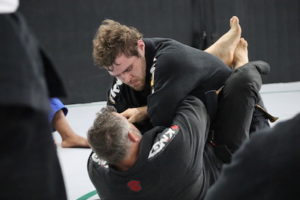 Brazilian Jiu Jitsu is centered around techniques that allow a smaller, weaker practitioner to successfully defend themselves against a larger assailant by utilizing leverage and anatomic weak points. Most of the art involves ground fighting and applying joint locks and chokeholds to subdue the opponent. At Chute Boxe Professor Claudio Mattos brings a very authentic Brazilian grappling style to the gym. Very practical training that can almost always double as self-defense training. Classes are held in both the Gi (kimono) and No Gi (Shorts and T Shirt) Both classes are great for all ages!
Learning a martial art at a young age can have multiple benefits in a child's life. Each class is an opportunity to practice focus and discipline as well as a great opportunity for exercise, or just to burn off a bit of energy. Self-defense and confidence are both major focuses for many of the classes to help a student handle physical altercations safely. BJJ is a great supplement to other team sports and usually can fit into even the busiest of schedules.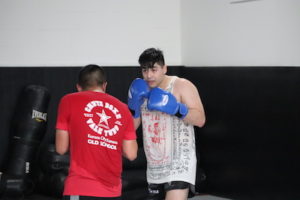 All of the training from the past week can be worked on and polished in this sparring session. This is an open gym session and people from other gyms are more than welcome to stop in for a $5 drop in. This sparring session is a staple of our academy's culture. Open sparring is great for all fighters and members who would like to hone their craft in a controlled and friendly atmosphere.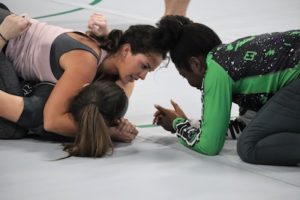 Unstructured class time for members to get out on the mat and drill or spar with other members. A great time to discuss techniques and learn from others!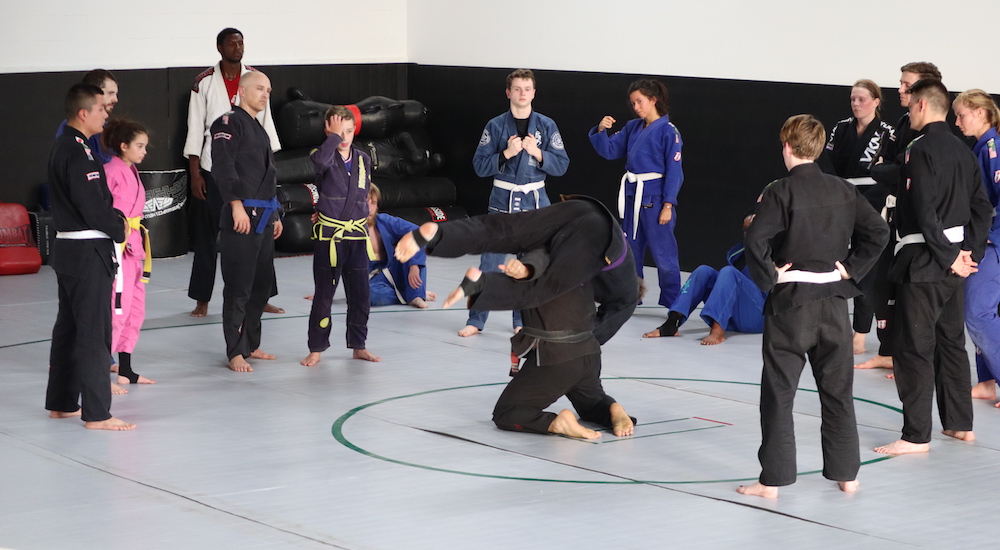 Chute Boxe KC's mission is to evolve Brazilian Jiu Jitsu into the ultimate offensive and defensive style that works practically and effectively in both street and Mixed Martial Arts situation. Whether you're a beginner or have years of experience, this unique Jiu Jitsu system will give you benefits you've never dreamed of including iron-clad self-defense and helping you get into amazing shape, but those are just the tip of the iceberg. That's because you'll also discover a whole host of other benefits when you take Jiu-Jitsu classes at Chute Boxe KC. Just take a look:
Trim up and slim down quickly with a calorie-crushing workout
Notice improved muscle tone after just a few short classes
Unwanted weight will effortlessly disappear
Master our unique style of Jiu Jitsu with techniques including grappling, ground fighting and submission holds
Confidence will skyrocket as your self-defense skills advance
Learn how to win a fight by delivering debilitating self-defense moves
Enjoy newfound energy that will keep you going all day long
Daily stresses will disappear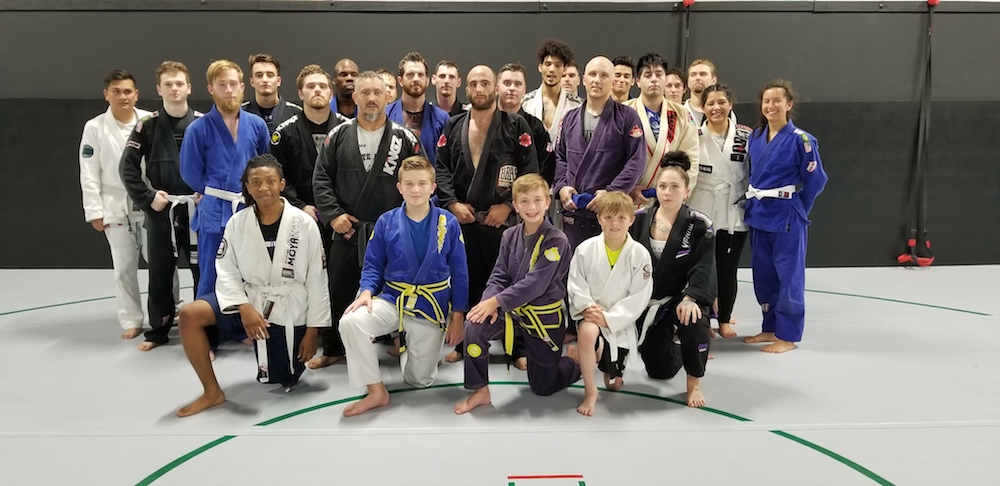 GET ON THE MAT WITH JIU JITSU IN KANSAS CITY TODAY! COME TRY US OUT, 100% RISK FREE!
To find out more about this exciting opportunity, just take a minute to complete the short form on this page. When you do, we'll provide you with all the information you need to take advantage of this amazing class and be on your way to learning Brazilian Jiu-Jitsu at Chute Boxe KC!
Reviews
*RESULTS MAY VARY - NOT ALL TESTIMONIALS ARE COMMON